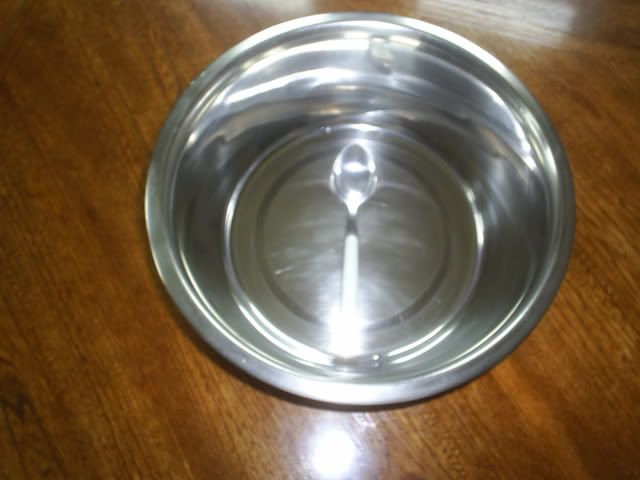 It's 11" across. Pretty big.
I would use stainless steel. Plastic can be harmful.
Welcome!!! Can we see some pictures when you get her?
As far as food goes, Bill our food guru has a mega list of different kibbles to choose from. GOOD kibbles! And then there are quite a few of us on here who opt for a RAW diet. Chelsea, myself, Silverknight (who is also a MOD) we all feed raw
Toys... pfffft... Apple pretty much keeps her toys for twenty minutes and then I have to toss them because she chews 'em. Jollyballs are a hit with mastiffs.
Apple just sleeps on a super big chair cusion. I don't want to spend too much on a nice bed when I know as a puppy she will just chew it to shreds.
Futon matresses are also a big hit.
LOTS of information on this forum. VERY glad that you joined us!